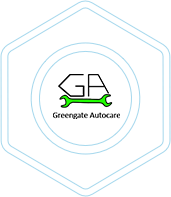 "At Greengate Autocare We Believe In Honesty."
So you can rest assured we will take good care of your vehicle and only offer advice on exactly whats needed.
Greengate Autocare
Established in 2012 and based in Middleton Manchester, the Mechanics at Greengate Autocare have over 60 years experience, in the auto trade
Stephen Hoburn and Stephen Rawlinson, friends, with a passion for repairing cars quickly efficiently and ensuring Greengate Autocare is a garage you can rely on.
With a wide range of knowledge for all types of vehicles the engineers at Greengate Autocare are qualified, skilled and honest.
"We offer a competitive fixed hourly rate so the customer knows exactly what they are paying for. We ensure every repair is carried out as quickly as possible, and most repairs only take an hour" – Steve Hoburn, GA Mechanic and Owner.
"I'm proud to work at Greengate Autocare. We are honest hardworking guys who like fixing things. I'd choose Greengate for sure if I wasn't already here. We'll tell you straight no hidden nasties. If its broke we will fix it.' – Steve Rawlinson, GA Mechanic and Owner.
Greengate Autocare provides a wide range of vehicle repair service from diagnostics, to servicing, oil changes to full engine repairs.

Telephone
0161 643 6615
Call Greengate Autocare For All your Vehicles Problems

Working time
| | |
| --- | --- |
| WEEK DAYS: |  08:00 – 18:00 |
| SATURDAY: |  CLOSED |
| SUNDAY: |  CLOSED |